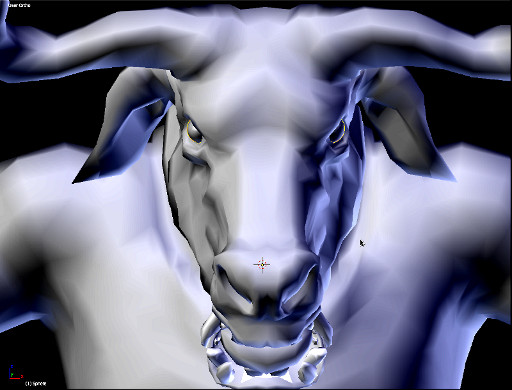 The Head
There are many adjustments that were required regarding the original cow head to suit a more bull-looking head. Amongst which are flared nostrils, larger horns and droopy ears to name the most obvious.
Finally for the head, I added some pitch-fork type teeth, with a particular pose in mind for the end shot.
This is still a part of the modelling phase as I'm working with a base level mesh. Next UV unwrapping
then sculpting.