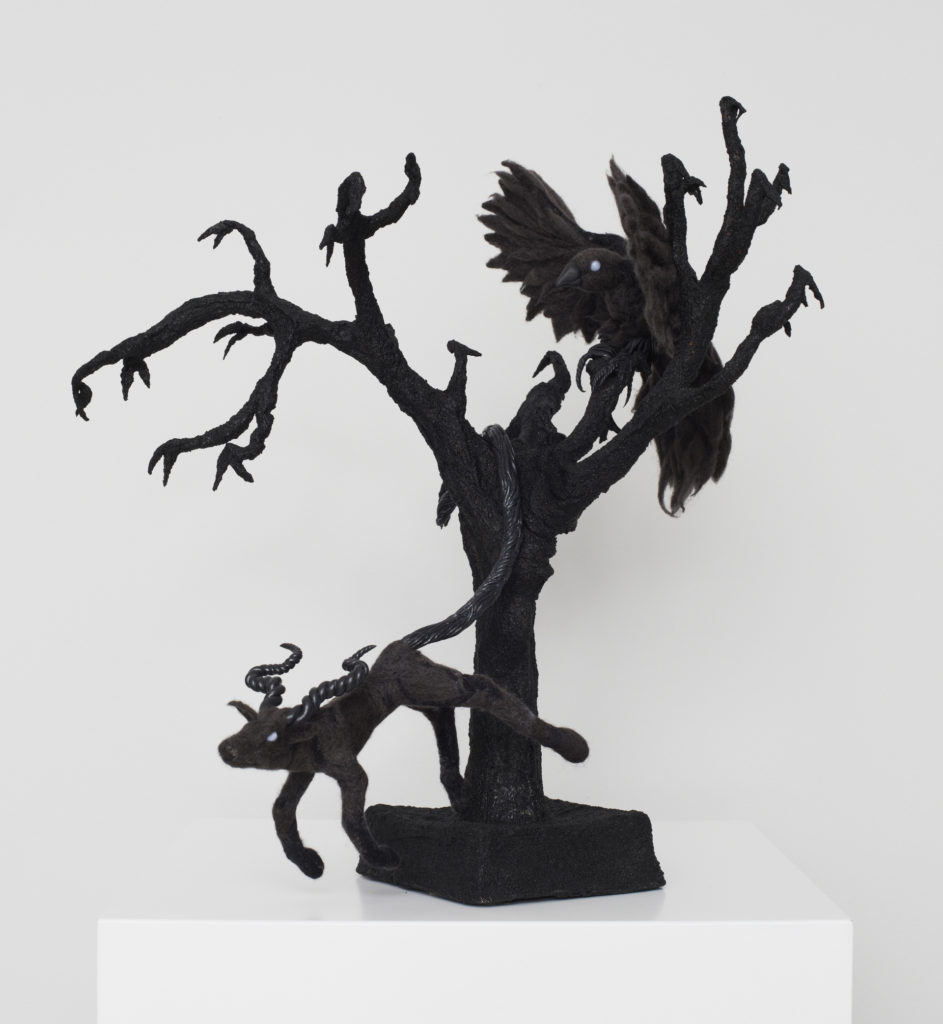 Each RabbitMacht artwork is meticulously, hand-crafted by Cape Town based artist, Lyndon Daniels.
By drawing from decades of primarily self taught, multidisciplinary experience in modern and traditional mediums, artworks may naturally cross-over from sculpture, painting and illustration to design, animation and installation.
Every piece is imparted with a refined quality of detail that further alludes to their allegories, be it in esoterica, sociological commentary or a profound appreciation of our natural history.
Particular consideration for the materials used to construct each artwork further emphasize their narratives. Sculptures symphonically manifest in various clays, needlefelted wools and artistic mediums, composed to create the lasting impression of organic fragility. In stark contrast each piece contradicts this superficial appearance, through tactility that reveals robust components and a sturdy design rendering each piece perfectly intact for many years to come…
RabbitMacht is here for you to enjoy, partake, engage and influence. Open your mind and be welcomed into the bizarre, uncanny, oddly beautiful world where everything "matches with rabbits".