Description
Get to grips with the core concepts that bind all industry-standard 3D Content Creation Suites
In this course, we focus on the core concepts of developing and delivering 3D assets. The focus is not on the software we use to build the 3D content but the skills you will need when building such assets regardless of your 3D Digital Content Creation Suite.
Accelerate your learning by taking a software agnostic approach to 3D content creation.
In this way, we focus on building a transferable skill-set that forms the basis of any 3D artists fundamental knowledge.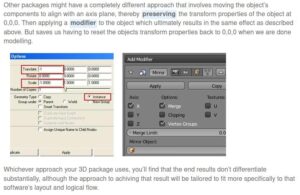 Test Your Progress
With knowledge checks, free downloadable 3D and 2D source files and in-depth documentation you're all set to start learning how to develop your own production pipeline.